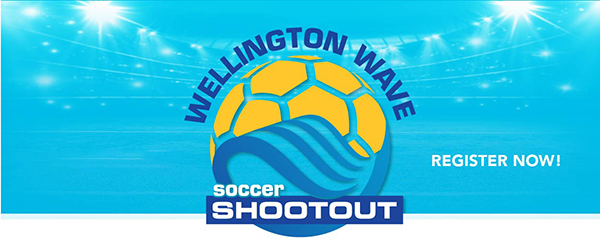 REGISTRATION DEADLINE EXTENDED UNTIL 12/26 @5PM!
Join us in our
16th annual Wellington Soccer Shoot-out!
January 13 - 16, 2023.
Our tournament is an excellent opportunity for teams to start out the year with a great experience in the perfect sunny escape of South Florida.
Space is Limited! Please register early!!
This is a STAY TO PLAY tournament. All non-commuting teams participating in the tournament MUST (as a condition of acceptance) make all hotel accommodations using our tournament housing services. Please do not call the hotels directly.
Please book through the hotel reservation link.
Every team will be guaranteed 3 games with medals for Finalists and Champions, and Trophy for Champions.
Registration Fees:
| | |
| --- | --- |
| U8 - U10 | $675 per team |
| U11 and U12 | $795 per team |
| U13 - U16 | $995 per team |
| U17 - U19 | $995 per team |
Registration Fee Includes:
3 Guaranteed Play Games
Referee Fees
Multiple Team Discount
(more than 5 teams get a 10% discount)
Any questions please contact
Patrick Zoete at 561-252-1467 or
email: DOC@WellingtonSoccer.com
We hope the teams choosing our tournament will find it an enjoyable one;
an experience that your club will look forward to in the future.